Jump to the right folder with just a few keystrokes!
If you are working with hundreds or thousands of folders on a hard drive or a network share, QuickJump will let you access all of them in an instant.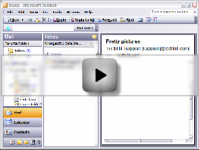 What QuickJump does
Open Windows folders with a few keystrokes.
Quickly navigate "File Open", "Save As" and "Browse for Folder" windows of any application to the right folder.
Specify directory path for commands in CMD (Windows Command Processor).
For system administrators: QuickJump can be centrally configured and administered via Active Directory.
System Requirements
Windows 7, 8, 8.1, 10, 2008 R2, 2012 R2 (64 and 32 bit) with the latest Service Pack.
Microsoft .NET Framework version 4 or 3.5.
Microsoft, Outlook and the Office logo are trademarks or registered trademarks of Microsoft Corporation in the United States and/or other countries.