Save Sent Message Window¶
MessageSave has an option to prompt you to save sent messages, right after you click the "Send" button.
To enable it, check Prompt To Save Sent Messages in the Advanced Options window.
The first time the window is shown, you will see the streamlined version: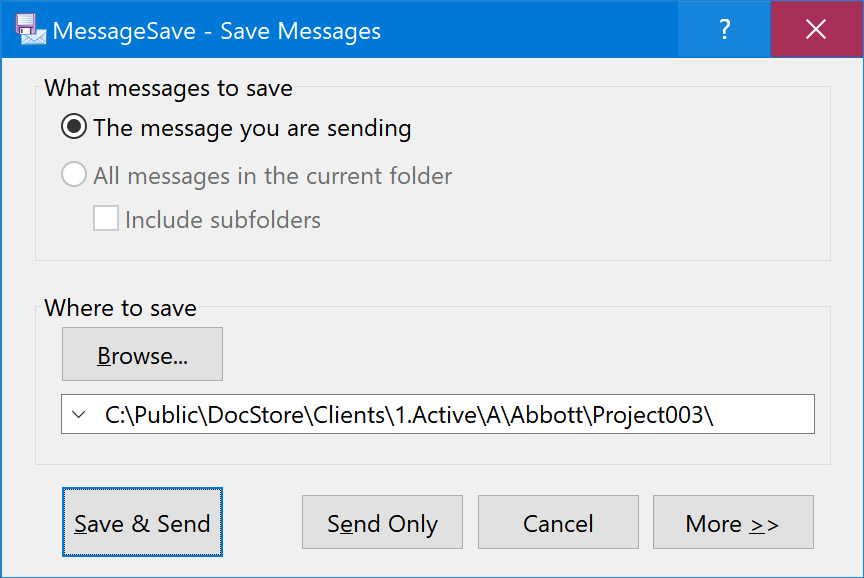 If you click More >> in the lower-right corner, you will see the expanded version with additional options: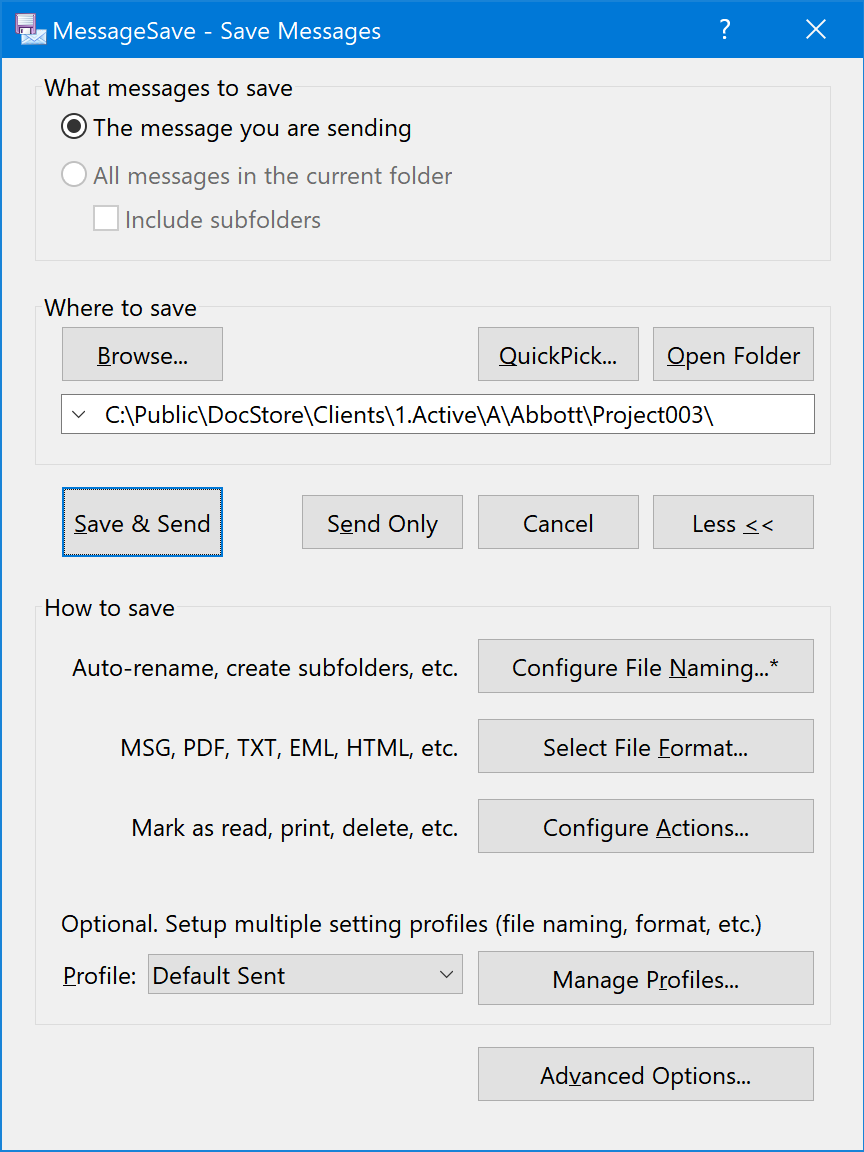 Save and Send Window Options¶
Save and Send¶

Save the message and Send it.
Send Only¶

Send the message, without saving it.
For explanation of other options and buttons in this window, see their description on the main Save Messages window page.