How to fix minimized, missing, hidden or collapsed Outlook Ribbon
Outlook has several different ways to control how the Ribbon tabs and commands are shown. And in recent releases, it changed to not showing all tabs and commands by default. That is why the Ribbon may appear collapsed, hidden, minimized or missing. So, some of the commands you use most frequently are not visible. We have had quite a few customer questions related to this change.
Does your Ribbon look like this?

Or like this?

Sometimes, you might also see individual Ribbon sections collapsed like this: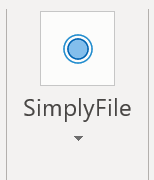 Would you like it to look like this?

The solution
Outlook has two different buttons which control Ribbon layout:

Ribbon Display Options
Switch Ribbons
To see all buttons:
Step 1: Select "Show Tabs and Commands" Ribbon Display Option.


Click "Ribbon Display Options" button
Click "Show Tabs and Commands"

Step 2: If the "Switch Ribbon" button points down, click it so it starts pointing up.

Fixing a collapsed Ribbon sections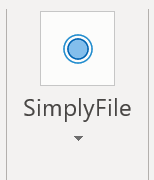 Please follow these instructions to fix the case when a Ribbon section is collapsed into a single button.
Resetting Outlook Ribbon
If you still do not see the buttons you expect to see after that, try to reset the Outlook ribbon.
Right-click anywhere on the ribbon and select "Customize the Ribbon".
In the lower-right corner, under Customization, click Reset - Reset all customizations.