Prompt to confirm external Outlook recipients window¶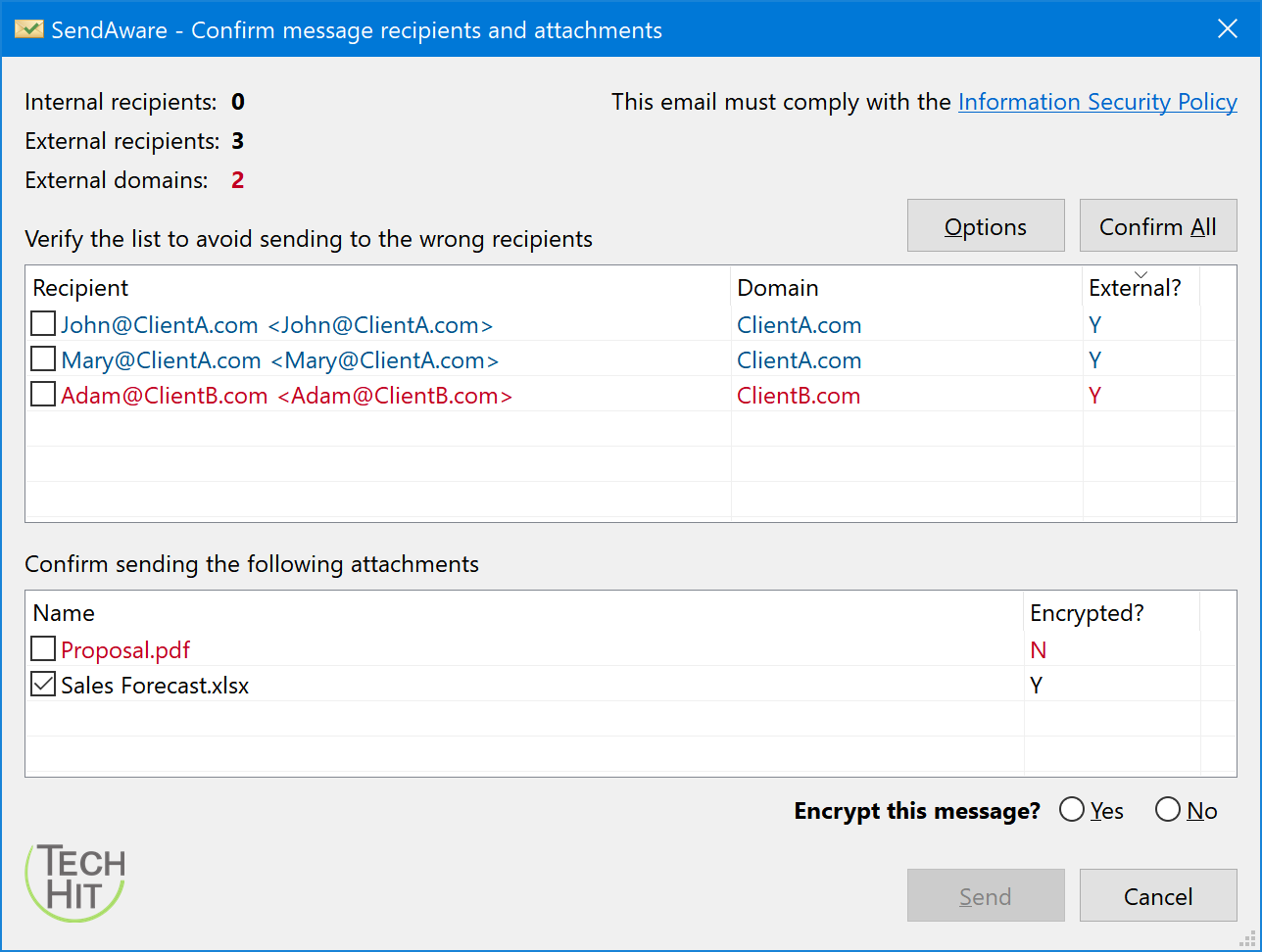 When an Outlook email message you are sending matches certain criteria, SendAware shows this window to confirm that all recipients are indeed intended to receive the message.
If configured, SendAware also checks and shows the list of message attachments.
This window lists all recipients. External recipients are color-coded. Recipients which belong to the same domain are shown in the same color. This makes unintended recipients stand out visually and makes them easy to spot.
Depending on your configuration, you can either click Confirm All or individually check the box next to each recipient to confirm their validity.
User Interface Customization¶
SendAware Enterprise edition can be customized with your organization's logo and a link to the security policy. Contact us if you require additional customization.