Rename and Reorder Outlook Attachments before sending¶
You can use EZDetach to rename and reorder attachments before sending an email.
This is done using the Edit Attachments Window. To open this window, click Edit in the Outlook's Compose New Email window (Message tab). (You must open the message in a separate window - the button is not available in the inline reply pane).
Let's say you are composing an email with a number of attachments. You would like to rename the attachments before sending them.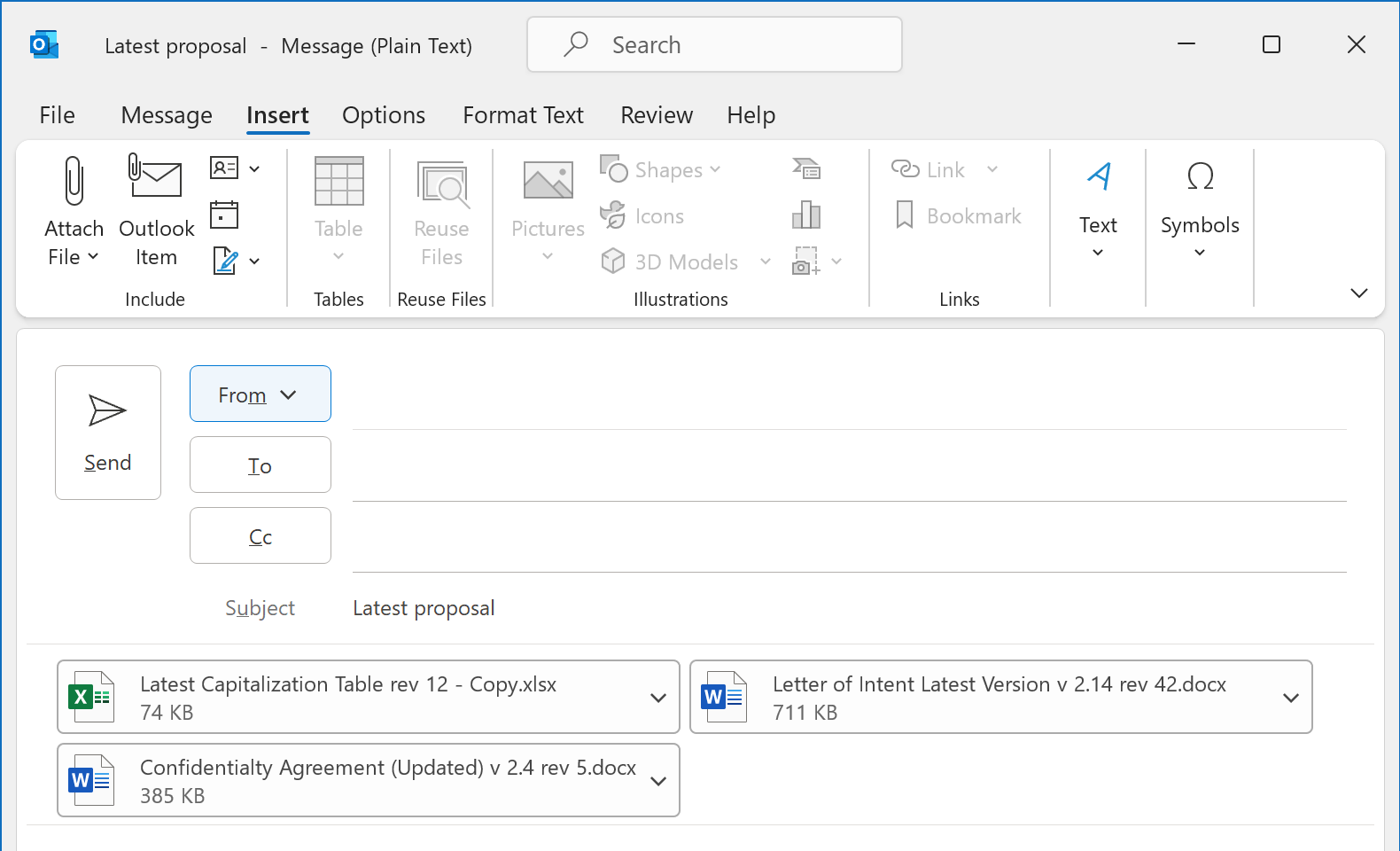 Click "Edit" on the Message tab.

You will see the "Edit Attachments" window: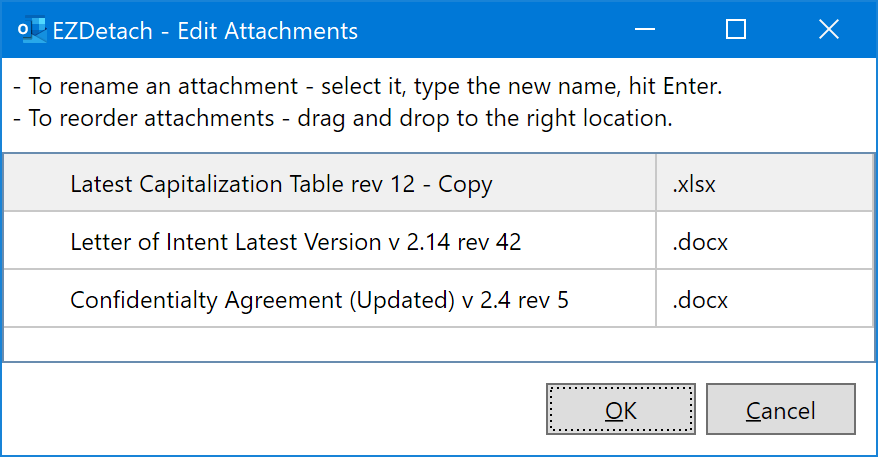 The "Edit Attachments" window will open and show the list of attachments.
To rename an attachment, click on its name. The field will become editable. Type the new name and hit Enter.
To reorder attachments - drag and drop them to the right position with the mouse.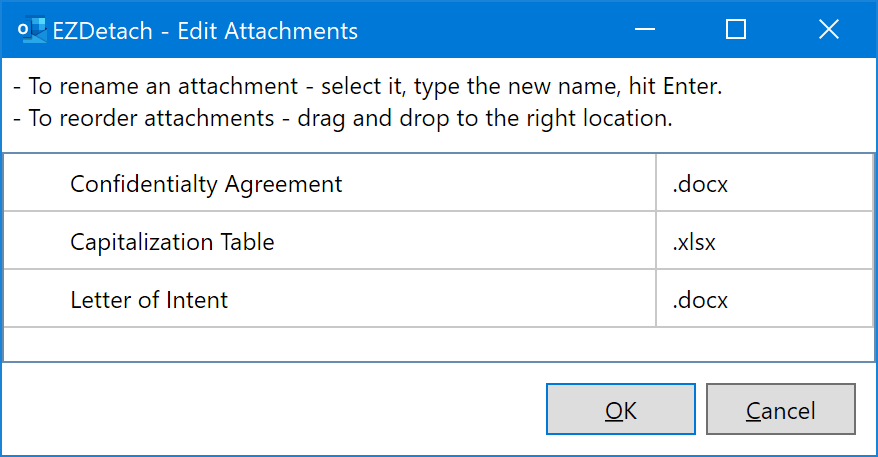 Click "OK" to update the message you are composing. You will see the attachments renamed and reordered.