Edit Profile Window¶
Edit Profile Window allows you to configure options like:
Custom file naming format - customize things like date format, field order, etc.
Configure actions to perform after saving attachments.
Filter what attachments to save.
Naming Tab¶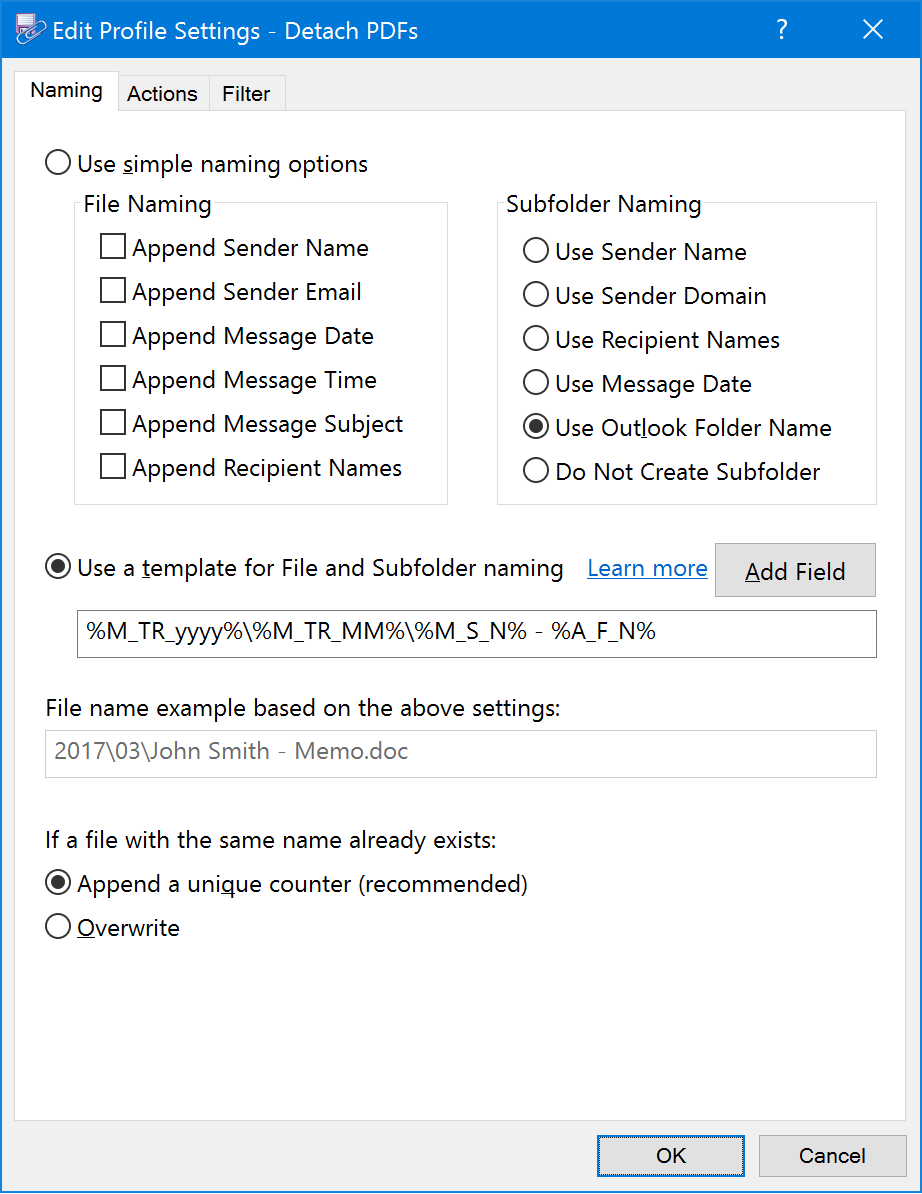 Here you configure how EZDetach generates file names for the saved attachments. Two naming modes are supported:
Note
EZDetach always sets the "Date Modified" field on saved files to the time when the corresponding message was received. You can click on the "Date Modified" header in File Explorer to sort saved messages in chronological order.
Actions Tab¶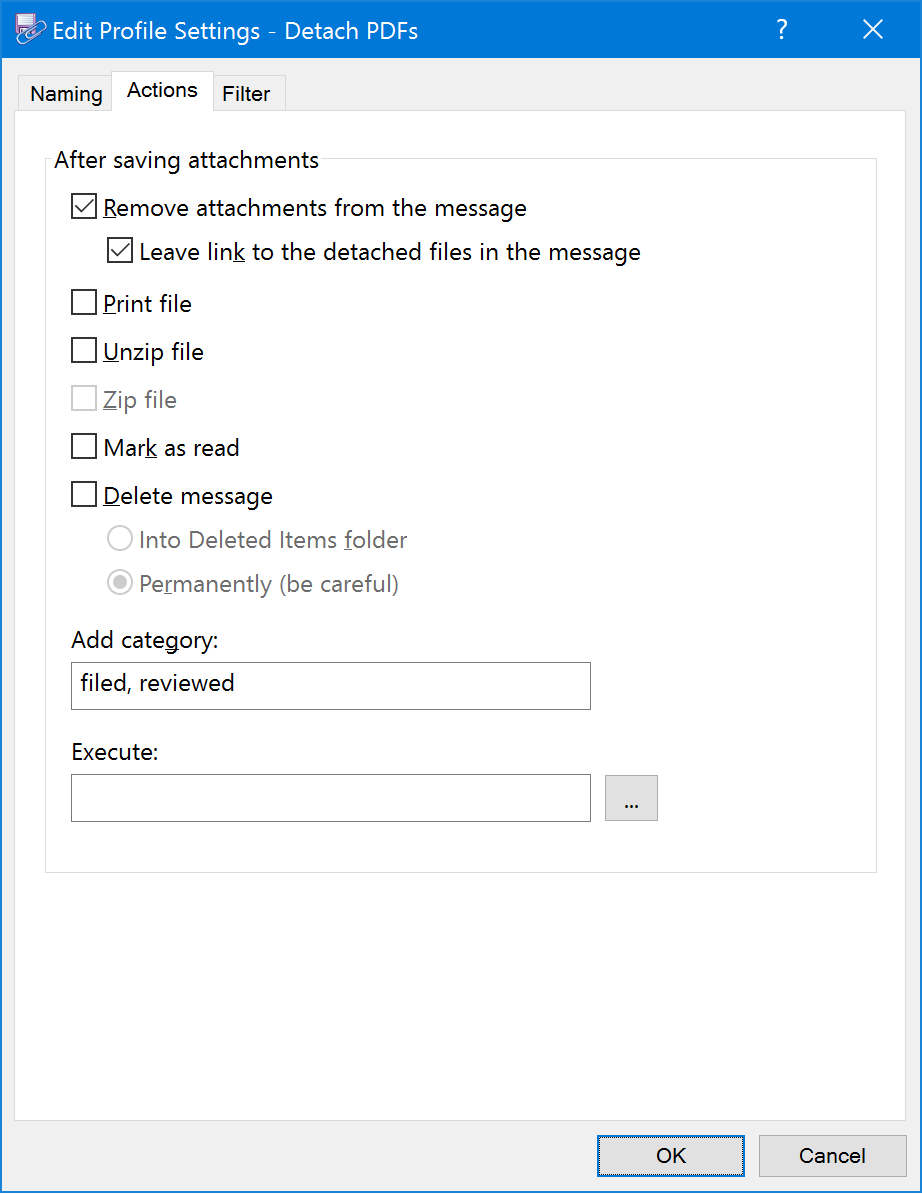 Configure actions to be performed after saving attachments.
Filter Tab¶
Specify criteria for the messages you would like to save.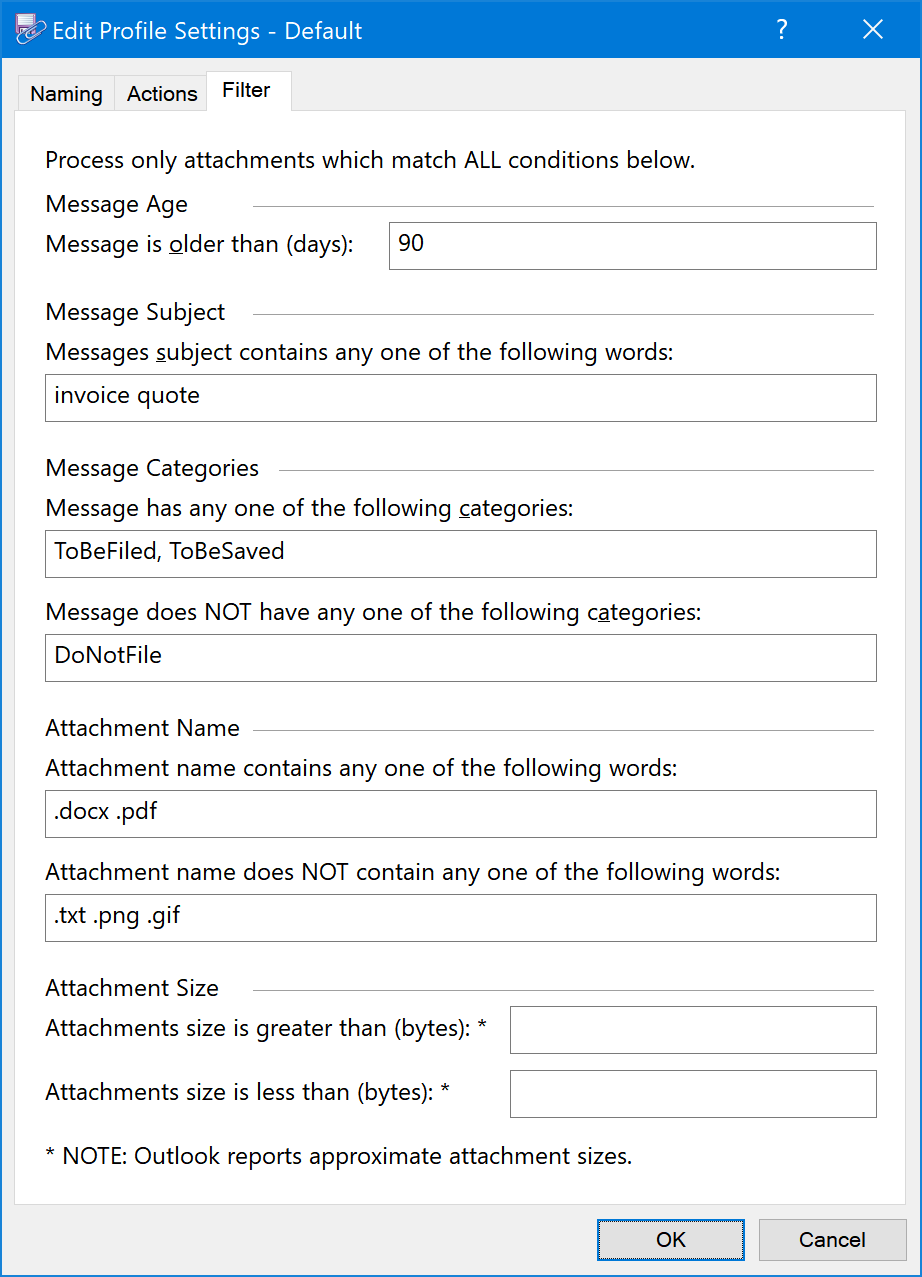 Tip
If you require more advanced filtering, you can use Outlook built-in Search or Search Folders. Wait for the results to populate, then select all messages in the result set and run EZDetach on them. This integration allows you to use the full filtering power of Outlook with EZDetach saving capabilities.