File Sent Message Window¶
The File Sent Message window prompts you for what you would like to do with the message you are sending.
You will notice that this window is similar to the Quick Pick Window in the way it operates. In particular, see Finding Folders for a description of how to quickly find the right folder in the folder list.
Tip
If you prefer that SimplyFile not prompt you for every sent message, you can disable this prompt in the Options Window.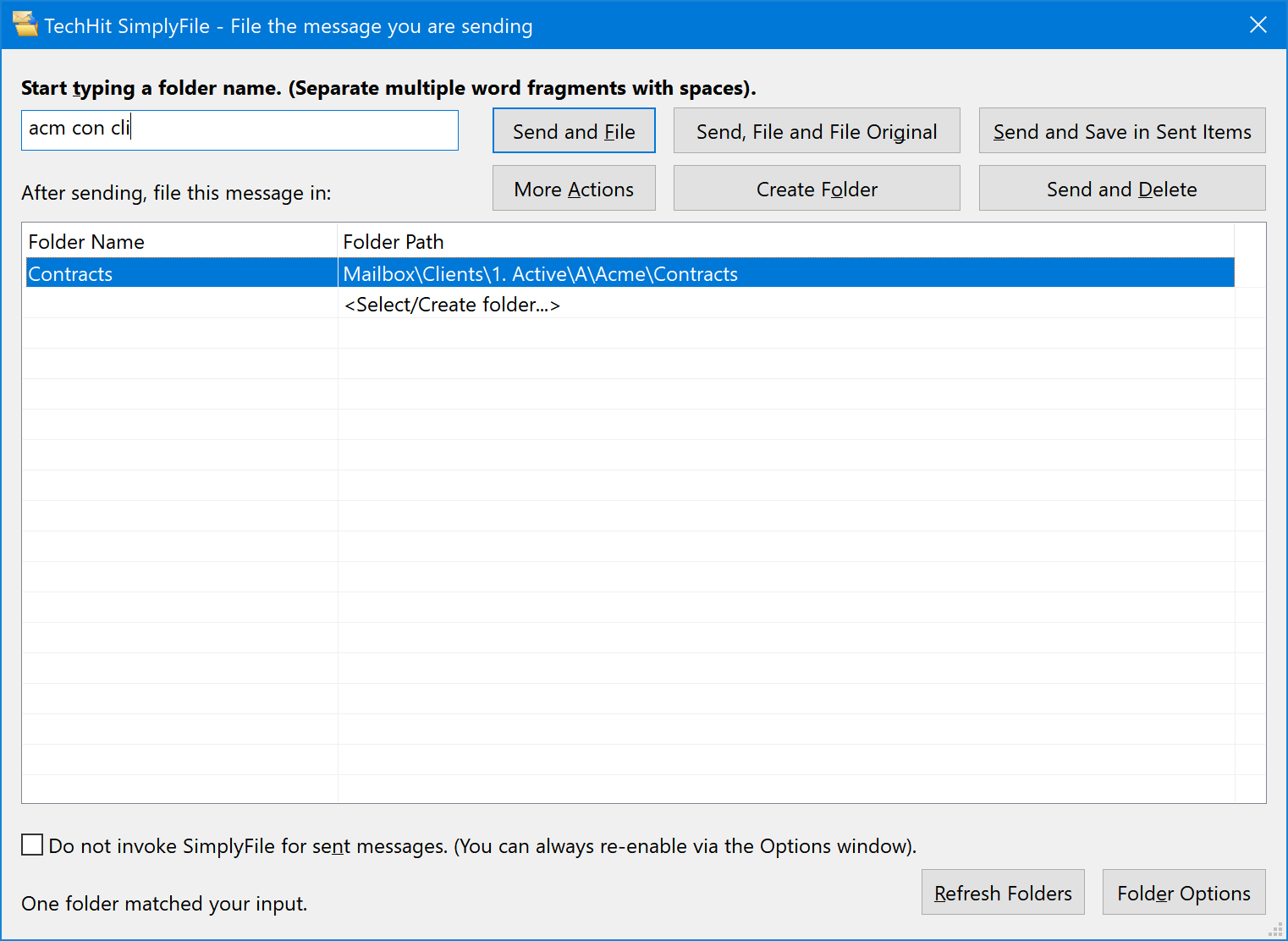 File Sent Message Window Commands¶