Statistics Window¶
The statistics feature displays your SimplyFile usage stats and visualizes them in two charts. Hopefully these statistics will help you gain a bit of insight into how you spend your days. The more you use SimplyFile, the more interesting and useful the stats become.
The following information is shown.
Summary¶
Displays the total number of sent and received messages you have filed.
Number of messages filed by date¶
It shows the number of received and sent messages you have filed, as well as the number of messages in your Inbox. You can zoom into a specific time period, by selecting it with your mouse. You can also control which statistics you would like to plot on the chart by checking the corresponding checkboxes.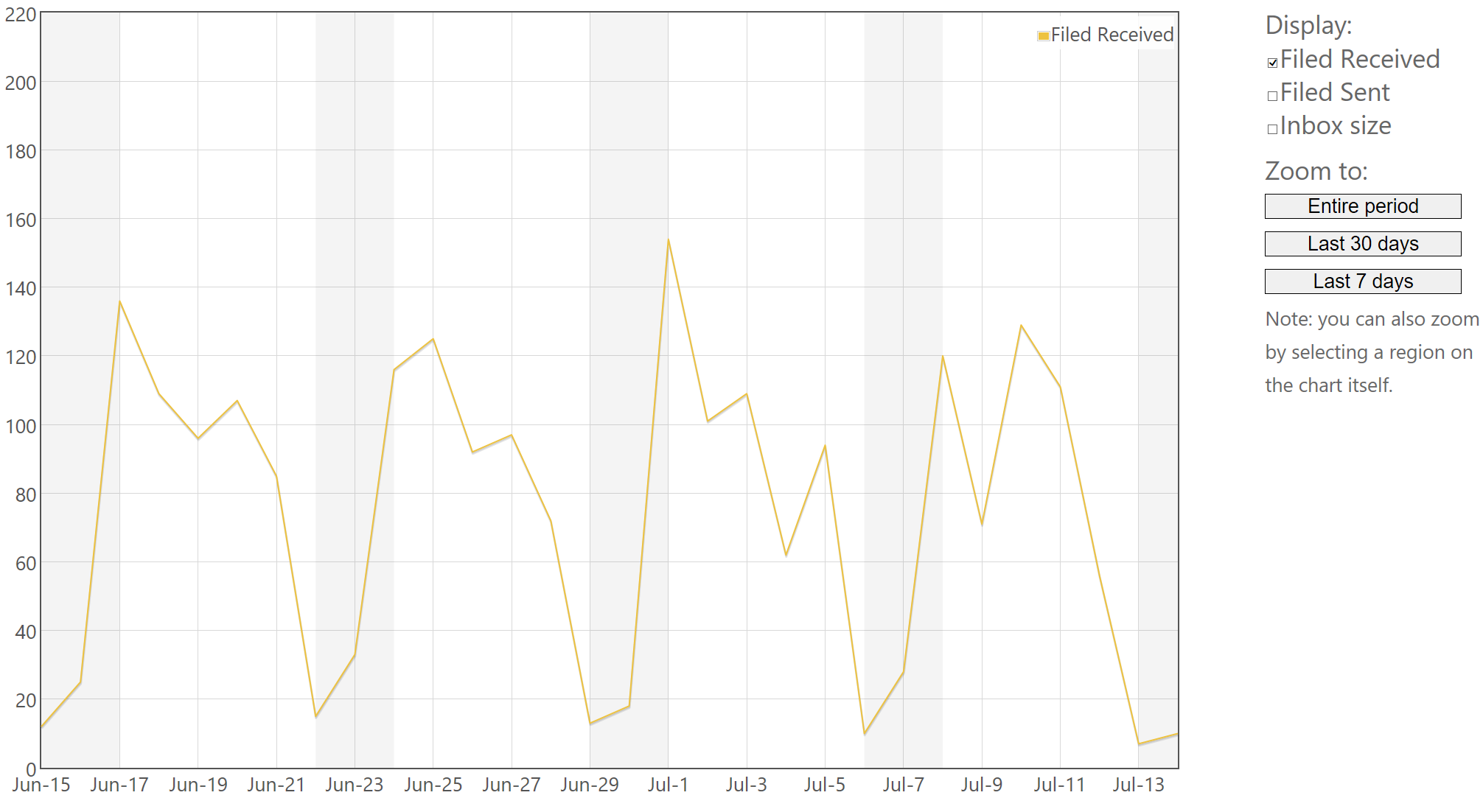 Number of messages filed by time of day chart¶
This interesting chart will show your filing activity by time of day. For example, the chart below shows that this particular user files most messages between 7am and 10am in the morning.